The perfumery industry used to be dominated by French manufacturers of various sizes who supplied both mass market and premium products. If your product was not 'Made in France', there was less demand for it and the price point you could sell at reflected this. Packaging components for perfumery were also largely sourced from France. Nowadays things are quite different, so what is the current situation and what contributed to the decline of France in perfumery?
20 years ago packaging components such as bottles, caps and pumps for perfumery were sold largely in France, along with a few more suppliers in Italy and Spain. New bottle or cap moulds required a big monetary outlay, so only huge companies could afford to create truly new concepts. The minimum production runs at that time also meant that you had to have serious money to launch a new project, even if you were not investing in new moulds. There were many mass market as well as prestige perfume factories located all over France who were exporting all over the world. France was dominant in all sectors of finished perfumery products and packaging supply.

So what contributed to the decline of France as a perfumery hub?
1. Other supply hubs setting up In the late 90s and early 00s Chinese factories started to develop and sell new perfume bottle sets. They offered lower order quantities and lower mould fees, if you wanted to develop your own private design. Of course, there was a disadvantage that many factories would not hesitate to sell your private mould to many other clients. But the lure of cheaper prices, lower MOQs and cheaper mould fees were enough to entice many buyers away from French factories and into Chinese ones.
2. Other manufacturing bases such as United Arab Emirates, China, India and, to a lesser degree, Eastern Europe now offer cheaper manufacturing bases to develop perfume brands.
3. The high cost of labour in France can be prohibitively expensive for mass market factories, this leads to factories investing instead in more automation and avoiding hiring new labour. Niche and premium perfumes can still afford to continue to operate in France, as the selling price is high enough to offset the continued increases in manufacturing costs.
3. Consumers are more desensitised nowadays about the place of manufacture and less focussed on 'Made in France'. Younger consumers are more savvy and cynical. They understand that Made in France could well result in a high quality product. But they also recognise that they could buy the same item for a cheaper price if the product was made elsewhere. Our younger consumers have a very international outlook and experiment more in their product choices, so would not write off a product because it is made, let's say in Poland or Dubai instead of France.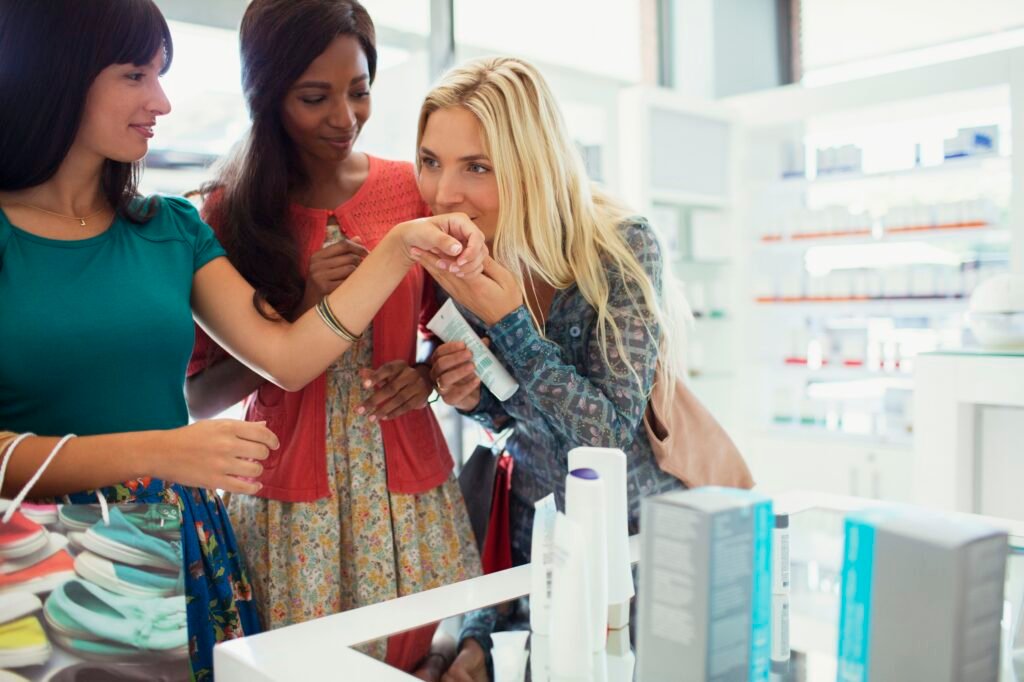 4. The lack of flexibility and urgency in the workforce attitudes in France has also played its role. This point may not be well received by many. It is my opinion that the years of socialist government in France have taken its toll on the work ethic and sense of urgency of French workers to respond to clients. French suppliers do not reply as quickly, especially not outside of working hours, as they do in China. China is open 24/7 and 6 days a week, something you do not experience elsewhere. The use of social media apps by the young sales force in China makes it very easy to get information outside of work hours, which is very convenient when you work in different time zones.
5. China is working hard to compete in engineering and creative know how. The technical ability of French and other European factories cannot be questioned. When you work with good factories in the region you get access to their full technical know how and receive recommendations on how to achieve better results on your project. However, Chinese factories will soon be able to compete and offer the same service. Larger factories in China can already assist their clients in this way. You only have to visit the engineering departments of big UK universities to see that most of the undergraduates are the offspring of Chinese factory bosses who are training up their children to innovate, create and problem solve in the future. 
One area that China is still struggling to compete in is the area of essential oils and perfume essence creation. Although some international companies such as CPL are actively growing in the Chinese market, we have yet to see home grown Chinese essence manufacturers with the noses to really compete with those from other parts of the globe. So they may well be able to create beautiful packaging and develop the moulds to manufacture high quality items, but they cannot yet easily fill those bottles with Chinese perfumes that set our pulses racing.
France is still strong in the manufacture and supply of premium designer fragrance and niche finished products. The Made in French cachet is very important for many of these brands. It is the lower price manufacturing segment which shows the decline of France in perfumery, mainly due to the high local costs. Nowadays there are very few mass market manufacturers left and even companies like Jeanne Arthes have recently had their difficulties to continue manufacture in Grasse.
What of the future?
It is my opinion that the Chinese will continue to develop their manufacturing base and technical ability. They will start to compete more with the high quality premium sector of packaging and finished product supply. However, the growing Chinese cost of labour is leading to more automation and, unless cheaper ways to manufacture are found, may lead to some international buyers sourcing from other places. France is unlikely to regain its earlier position to compete in all price segments, but other locations such as India, Vietnam, Turkey or maybe even Eastern Europe may be able to compete with China in the future. Salaries in the Eastern manufacturing cities of China are now way above those of Eastern Europe.